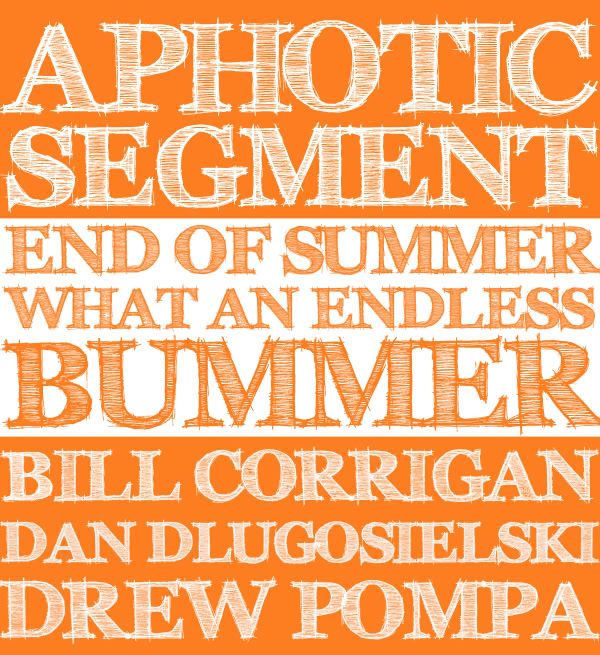 Hello everyone… I hope that you have enjoyed another sweltering summer. And what a summer it's been. Perhaps a bit of a tear jerker for some and unjust for others. The government plummeted us further into debt, half of London burned and neighbors been gettin' straight pistol-whipped in the hood.
As Aphotic Segment moves into its last monthly for the summer season, we're here to soothe your anguish… to help you drink away the pains. Why don't you join us, while we pour a little for our homies and a lot for ourselves. It's the end of summer so let us put a close to yet another endless bummer.
This month's guests are none other than a couple of neighborhood playlisters full of the aural delights. Just swing into Mudgies one afternoon and you can hear the magic in the air. Locals Bill Corrigan and Dan Dlugosielski will be selecting their favorite summer tunes to help alleviate your troubles.
Summer Soundtrack Courtesy Of:
Bill Corrigan (Asphasiacs) – DJ/Tapes
Dan Dlugosielski (Winter Ruby) – DJ
Drew Pompa – DJ
Wednesday, August 31st 2011
Woodbridge Pub
5169 Trumbull Ave.
Detroit, MI 48208
Map It
10pm-2am
NO Cover