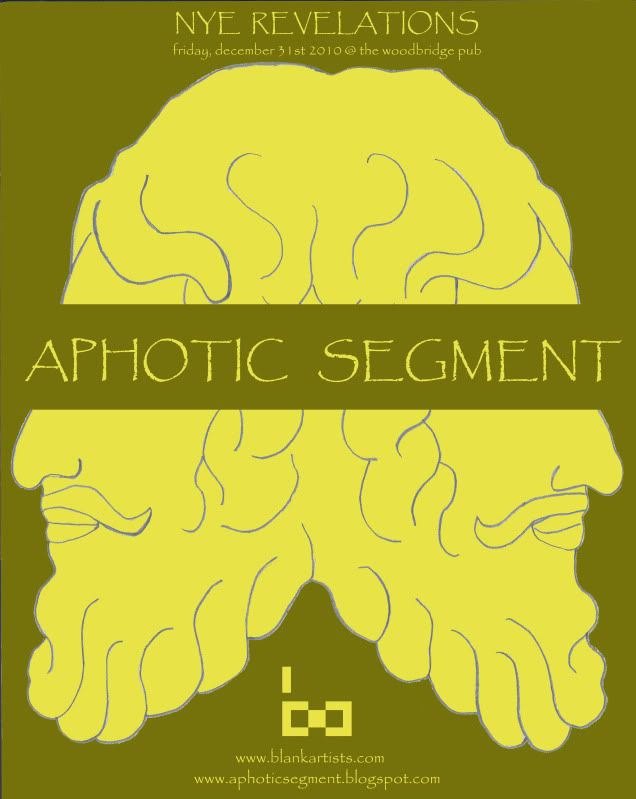 Greetings fine music aficionados, New Year's revelers, and nocturnal miscreants…. It's that time anon, which necessitates our urge to reflect upon the old and embrace the new. Where time ends and begins and then is finished without amends. Please, won't you join us as we transition such a progression of past to future, of one vision to another, the growing up of young people, and of the onset of new historical ages, as prepare a cordial welcoming for one of Michigan's most illustrious patrons of the concrete and abstract beginnings of the world, Trent Abbe. Be prepared as Trent presents us with the best musical scriptures of the past and future, in such a way that would satisfy even the most esteemed Roman deities. As always, featuring opening stylings by Drew Pompa.
(NOTE: Aphotic Segment will be taking place on Friday instead of Wednesday this month)
Featuring:
Trent Abbe
– DJ
Drew Pompa – DJ
Friday, December 31st 2010
The Woodbridge Pub
5169 Trumbull Ave.
Detroit, MI 40208
Map It
10pm-2am
FREE