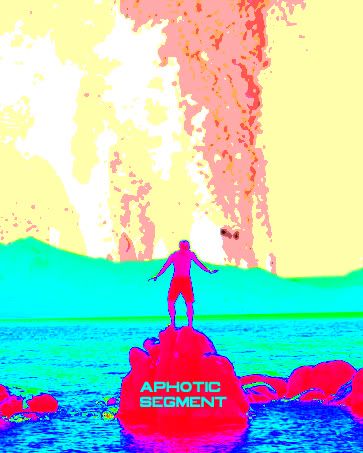 While very few have survived such risky adventures, many others have succumbed to the lethal exploration of deep sea dwelling. Those of global submariner success stories include Jaques Cousteau, Steve Zissou, and of course our favorite ROV, Jason. What many in the marine biology and sea sciences have blatantly ignored were the fierce, and dare I say revolutionary achievements of underwater craftsman, Kevin Sears.
Accolades aside.... not only has this sea-lab technician handled a 12th round hammer-fest from a gang of blood lusting great whites, he has carefully perfected the long distance spear of their precious little preys , without ever blinking. Yeah, eat your heart out Chuck Noland!
But even beyond his dolphin-like instincts, and stingray reflects, Mr. Sears has an even more unimaginable record collection, 20,000 leagues deeper than the abyss. As one of our greatest musical pleasures yet to grace the spotlight, Aphotic Segment is overwhelmed with the joy that comes with presenting such a rare performance - the Best of Kevin Sears. Believe, his record collection runs as deep as the ocean – it's vast, eclectic, it swells…… and it's real briny. Better check it!
Wednesday, January 26th 2010
The Woodbridge Pub
5169 Trumbull Ave.
Detroit, MI 48208
Map It
10pm-2am
Free