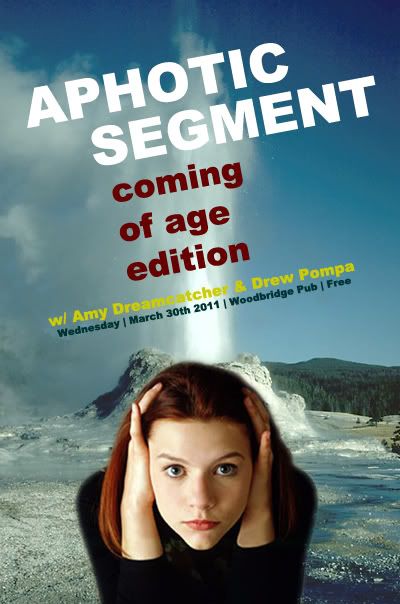 Like many testaments in the universe, there's no better moment in life than a true coming of age. Ah yes, success found through the trials and tribulations of growing. Perhaps Jamie survived puberty and little Danny came out of the closet….. or what if Destiny stopped workin' the streets and Randall quit being a loafer, moved out of his parents house and finally got a fucking job? These are all mere examples of one's coming of age.
Moreover, the coming of age story for one Midwestern girl started with the lifelong ambition of becoming a Detroit disc jockey. Like many musical ladies of the day, Amy Dreamcatcher's beginnings started with Madonna and Cindy Lauper slumber parties and New Kids on the Block heartthrobs. Maybe a Jared Leto crush too. But now, her current offerings of new-wave, post-punk, Americana, and everything in between suggest this lady is no longer a little girl. And although she's all grown up, she'll never forget when she was touched for the very first time. Please join us as Amy Dreamcatcher headlines this month's Aphotic Segment. Not only will this be an evening of shenanigans, it will be a true coming of age!
Amy Dreamcatcher - DJ
Drew Pompa - DJ
Wednesday, March 30th 2011
The Woodbridge Pub
5169 Trumbull Ave.
Detroit, MI 48208
Map It
10pm-2am
FREE