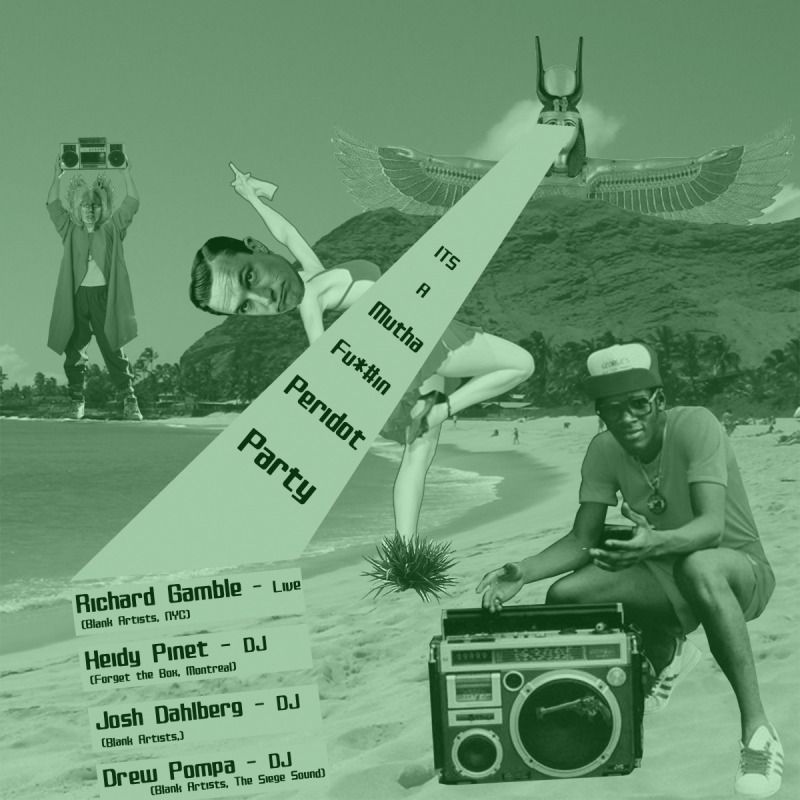 Jeez-o-petes! We've been hermetic like ole' Rip, asleep in the prairies of Detroit, missing without a trace and beard's a'growing. Alas, Aphotic Segment has awoken and although we've been remiss these last few months, we've also been eager to make it back on the interwebs to inform everyone that general revelry is still on the up and up…. And of course, to also make you privy to a little impromptu end of summer jam.
Now for the party theme: it's been a minute, so the brain tunnels have been feeling kind of like a conduit for cobwebs, rather than a stream of creativity. On the other hand, it would be against tradition, not to mention an utter disappointment, if we didn't give the end-of-summer soiree a theme. Thankfully enough, Detroit livin' is chocked full of random encounters and regular hi-jinks from which to draw inspiration from, and so our current theme is courtesy of, and also dedicated to a couple of drunken Norwegians that I recently ran into at…… you betcha', the Woodbridge Pub. The exchange goes a little sumpin' sumpin' like this:
Norwegian #1: Hey Man, have you ever seen a peridot?
Me: Naw' man, never seen a peridot before. What's that?
Norwegian #2: Aw dude, it's a fuckin' rock that glows man, it's from the world. It's green.
As fate would have it, I ran into a toothless soothsayer immediately following my exchange with the Norwegians, and this creeper-of-a-hobbit dude explains to me that peridots are the birth stone for the month of August. Since the exchanges with the Norwegians and soothsayer proved to be some of the most serendipitous encounters in my lifetime, I decided to reward them with a couple of flagons of ale. I further explained to this motley crew of weirdoes that our amazing encounter could also prove valuable in helping me brainstorm a name for the party. But as the night wore on, everyone joe-cockeyed and absinthe-drunk, our brainstorm proved futile. Not until a loud, cantankerous inebriate sitting at the bar yelled at piercing volume "Hell man, in that case, you should throw A Mutha' Fu#%ing Peridot Party!" And so once again, fate prevails!
Featuring:
Richard Gamble - Live
Heidy Pinet - DJ
Josh Dahlberg - DJ
Drew Pompa - DJ
Thursday, August 23rd 2012
Woodbridge Pub
5169 Trumbull Ave.
Detroit, MI 48208
Map It
10pm-2am
NO Cover