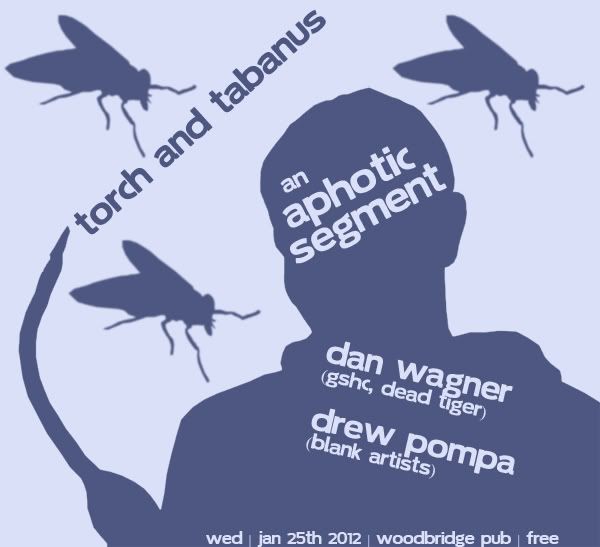 Salutations viral fan-fare. Aphotic Segment is officially back after taking a brief hiatus. Now it's time to say goodbye to the psychosomatic traumas of the American holiday season and consumer savagery. Forget the past and instead, consume the senses with a far-reaching playlist of fringe hits from Drew Pompa, and this month's special guest, Dan Wagner.
Finally free from his foggy trenches of temporary solitude, this mystic Wagner is back and he's brought with him a brand new bag…. but not the kind of divine enchanting fortune. Rather, sinister voodoo trickery meant to distill the most primal of actions and to cast away your deepest inhibitions. The event "Torch and Tabanus" (translated – fire and horse fly) will reflect an angle in Wagner's music buzzing and blazing with sedition, subversively and luridly. The kind of sonic mind-fuck that you know is really evil, but undeniably hard to resist.
Join us for a night of apprehension yet innately magnetic debauchery as Dan ignites your sensibilities that may very well carry into bender territory…. just maybe. Always free.
Dan Wagner (gshc, dead tiger) - dj
Drew Pompa (blank artists, the siege) - dj
Wednesday,January 25th 2012
Woodbridge Pub
5169 Trumbull Ave.
Detroit, MI 48208
Map It
10pm-2am
NO Cover